Clean & Fresh Shave Butter
​Conditioning – Rich Formula – Rinses Clean
One of the best men's shave and beard grooming products that few men know about is Reuzel Clean & Fresh Shave Butter. This shaving butter is an ultra-slick, translucent formula that naturally conditions and moisturizes your skin for a super close, knick-free shave.
So what is shave butter for and how is it used? Shaving butter softens the hair before you shave for an easy glide with the razor. Shave butter is the unsung hero of men's beard grooming products, naturally conditioning and moisturizing your skin and stubble for the smoothest possible shave.
Our Clean & Fresh formula leaves a light scent of orange peel, mint, and eucalyptus for a lasting fragrance that fights funk and attracts the right kind of face-first attention.

Size: 3.38oz/100ml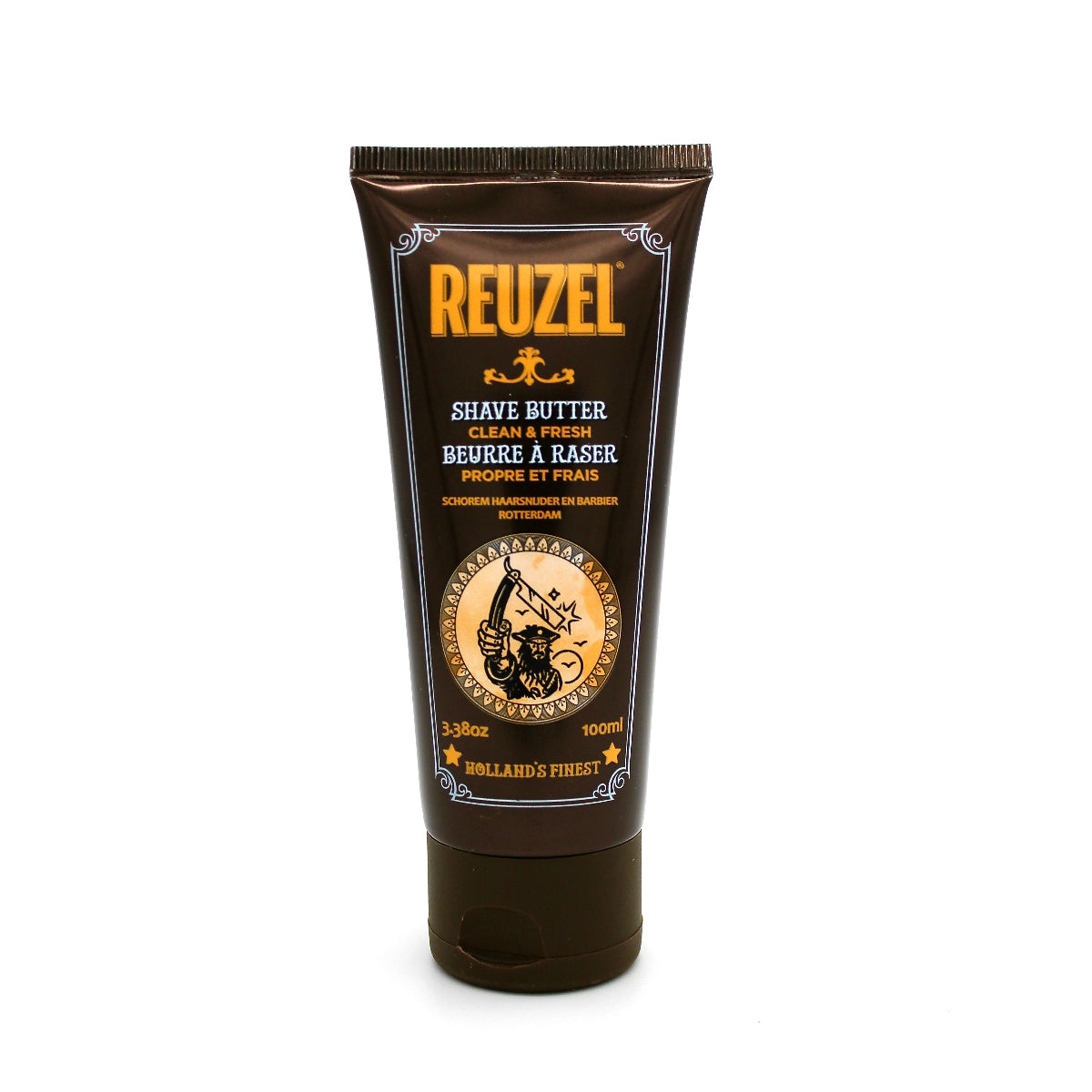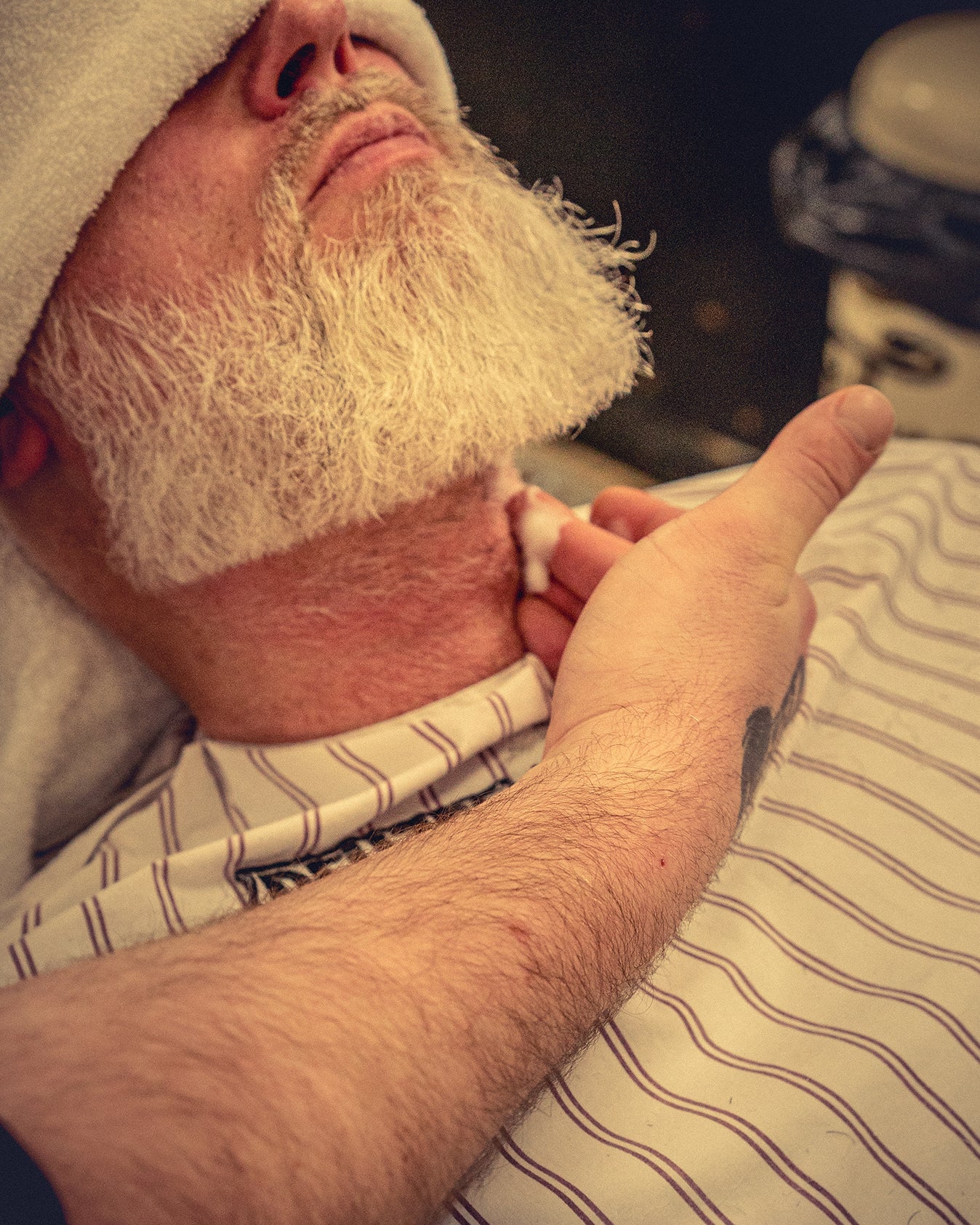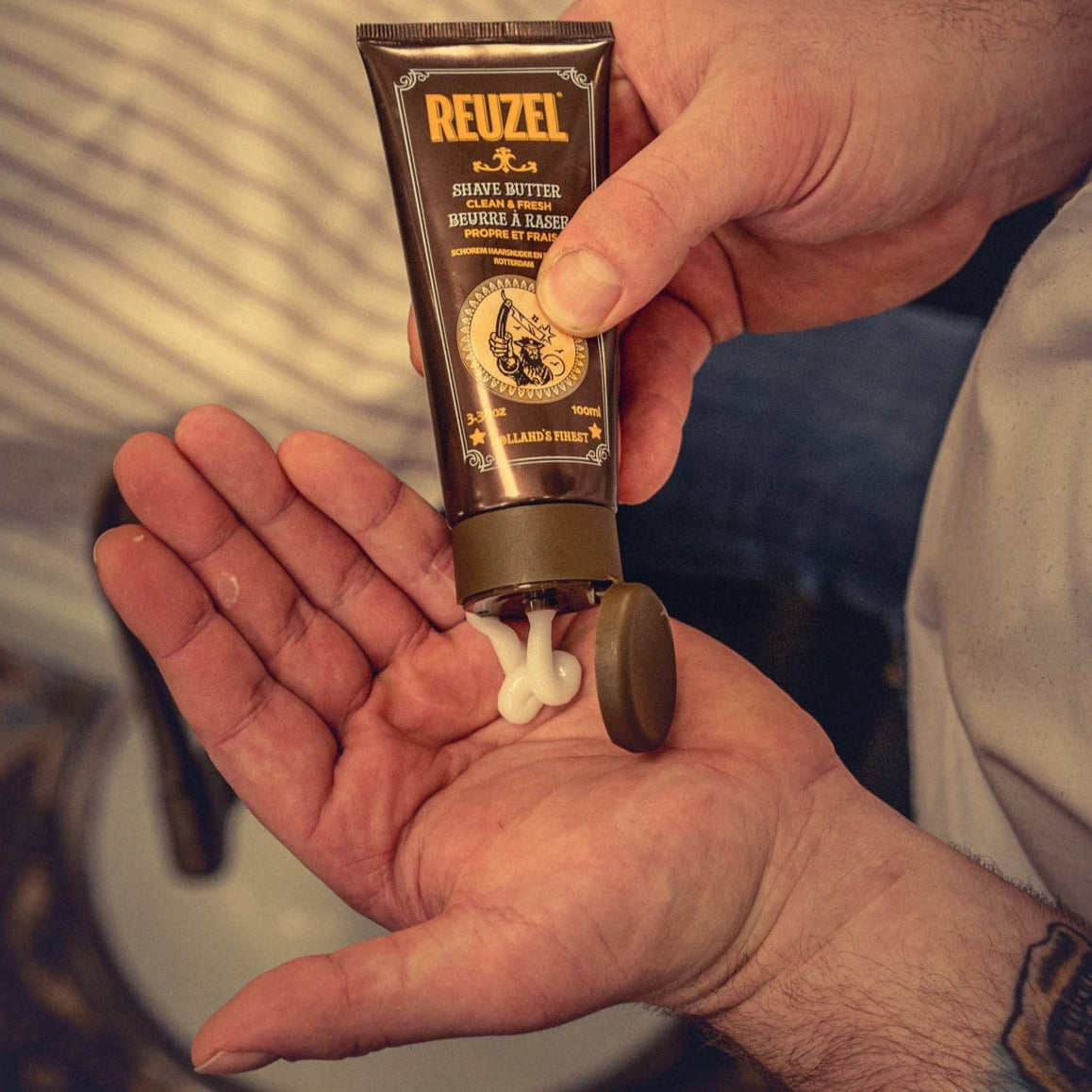 Details
Application
Tip
Ingredients
What is shave butter and why is it one of the best additions to your beard care and shaving routine? Here are the facts:
Rich, moisturizing formula conditions beard hair and the skin underneath
Ideal for all skin types, especially men with dry skin
Helps prevent nicks, cuts, and razor burn to put your best face forward
Makes shaved areas smooth and clean the first time
Leaves a light fragrance of orange peel, eucalyptus, and mint
Works without foaming up and rinses clean from all kinds of razors
Get smooth:
Use a coin-sized amount of Reuzel shave butter and apply a thin layer to the area that you want to shave.
Unlike foams, soaps, and gels, shave butter stays clear and does not lather up.
Shave as usual in the direction that the hair grows to reduce skin irritation, while being able to see what you are doing for clean lines and edges with precision.
Skip the part where you patch up your cuts with toilet paper because shave butter provides a nick-free shave.
SCUMBASSADOR TIP:
Perfect for anyone who shave their legs! It's "skincare" you can shave with.
Key Ingredients:
Calendula Extract: Hydrating
Shea Butter: Promotes strong antioxidant activity
Apricot Oil: Moisturizing, non-comedogenic
Glycerin: Humectant
Not The Right Fit?
Shop Our Bestsellers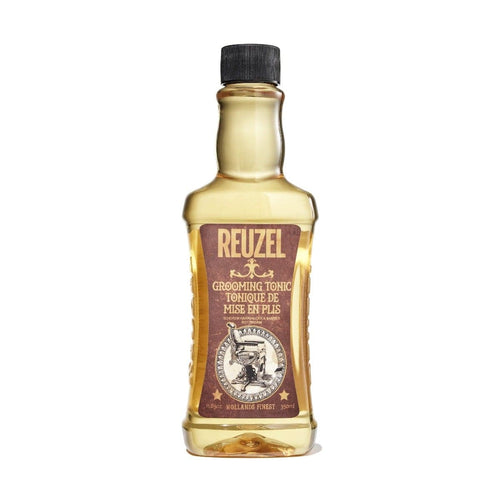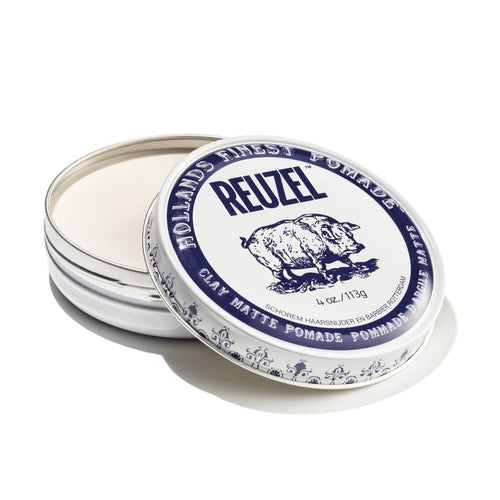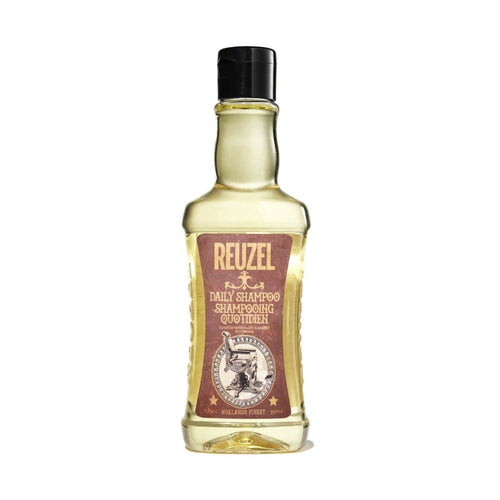 strong hold Hold
no shine Shine